Went over to Smokin M's BBQ on Roosevelt today for lunch.....I was pleasantly surprised! I walked in and I felt I was somewhere in Alabama with the smell! They have a huge square smoker with glass sides, and wood burning below it. Tons of ribs, sausage, brisket, etc. in that smoker......oh, what to choose???
A very friendly woman was behind the counter, she informed me that she grew up on Dunlop right down from my house! I decided on the pulled pork to go. Comes with fries you know!
While it was being made up, the other gentlemen behind the counter was waving the Sun Times at the woman, and a discussion about Cubs vs. Sox broke out....I did not claim a side as I had not received my sandwich yet!
Asked if I wanted hot or mild sauce, I choose hot. Using a pastry brush, a little sauce was dabbed on the sandwich, the fries came out of the fryer (they were double fried, so it only took a minute to cook them up). All was packaged and I set out for my kitchen table with some Lake Michigan water.
Here's what you get for $5.36: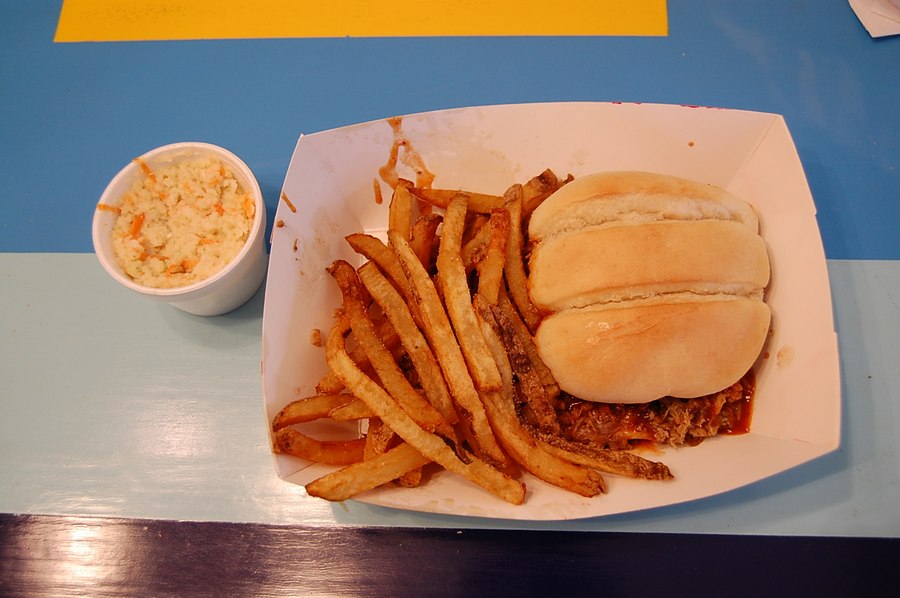 I have to say, I was impressed with the taste! If you like BBQ that doesn't taste like BBQ (like they serve at most places in Chicago), this place is not for you. But if you like BBQ that is real BBQ, this is the place. Only a hint of sauce and it brings out the real taste of the smoked meat.
The fries were tasty, very much like Parky's but with less grease attached.
I ate the whole thing! I highly recommend Smokin M's if you are looking for a good lunch or dinner instead of going to Portillo's, Parky's or the what not as a great change of pace. You can't eat BBQ every day......but you CAN try!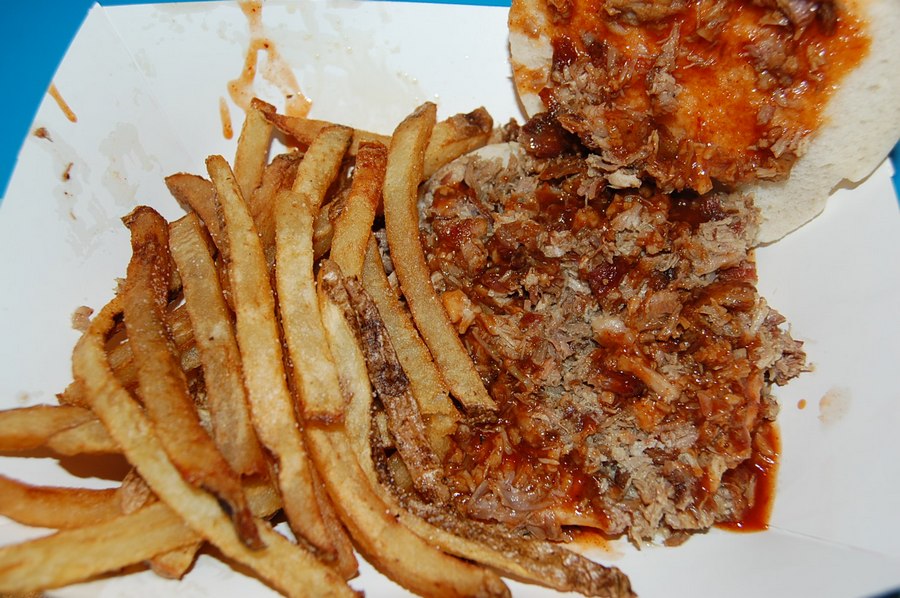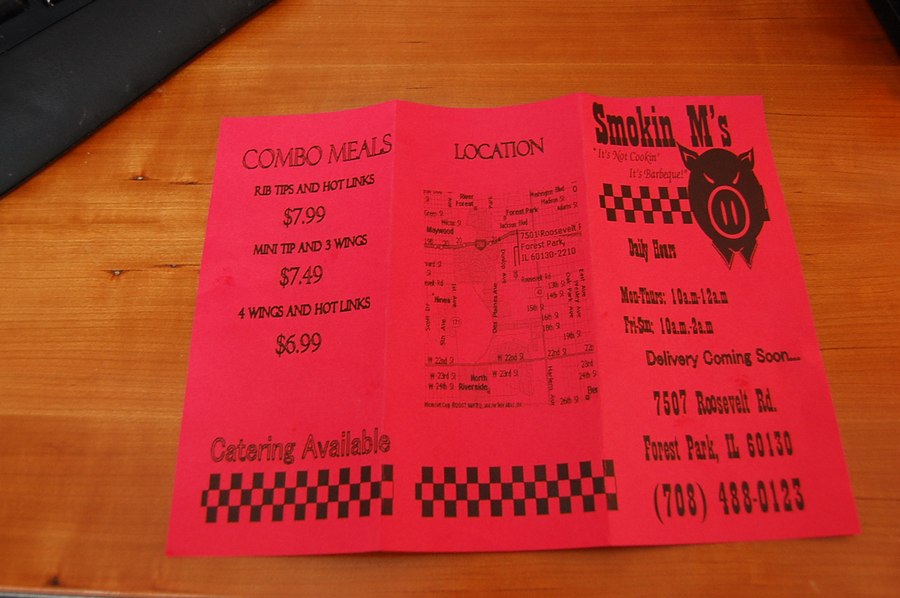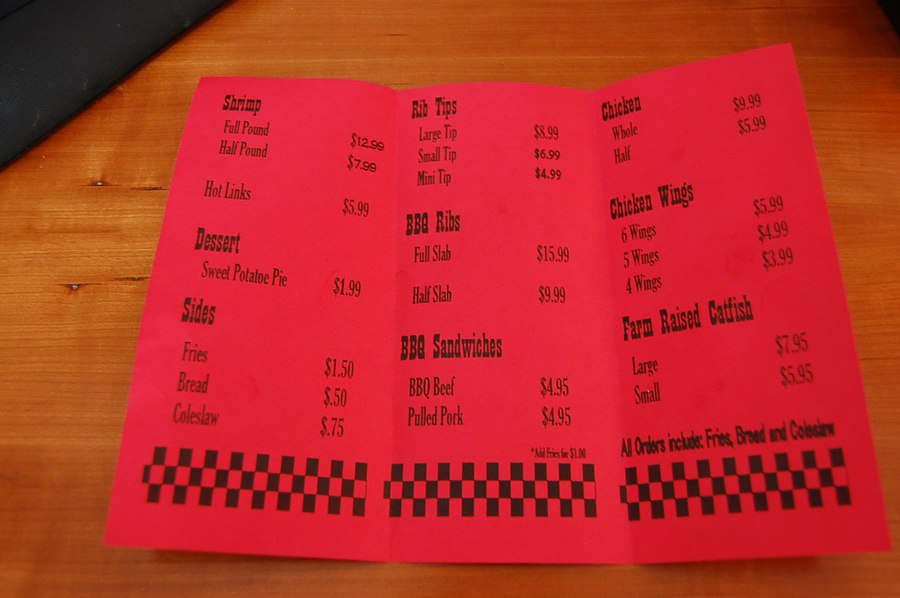 Edited by PaulW - 24/January/2008 at 1:19pm